Hello, London calling! Yes, that's right, fashion month is back (!!) with summer's arrival heralding the dawn of the SS23 menswear season! As ever, things got under way in London, where the city's designers showcased the fruits of their labour Granted, this year's schedule was a little pared back compared to what it looked like pre-pandemic, but we're here for quality, not quantity, and this season's designers delivered just That. From Ahluwalia to Martine Rose, Labrum to Lueder, here are all the best bits of London Fashion Week Men's SS23.
Images courtesy of gorunway.com
Labrum
To show a collection titled'Freedom of Movement' in London in 2022 takes guts. Rather than our post-Brexit inability to spontaneously drop it all and move to Paris or Berlin, though, the contemporary political context that Labrum seemed to be addressing was far more stark. Over the past few months, the UK's news cycle has been dominated by the Tories' various supervillain-style plans to actively inhibit the arrival of migrants seeking more secure living circumstances, the latest being an absurdly cruel plan to send new arrivals to Rwanda for'processing'.
Now, just how well placed fashion is to comment on grave political circumstances has been an important topic of discussion of late. This, however, was an example of what that can look like when done well. Rather than trumpet a political message for the sake of building noise that would later convert to sales, Labrum's latest collection was a self-assured embodiment of the richness that comes from people moving between places, proving how it benefits us all. The exacting cut of dandyish suits and overcoats seemed to nod to the tailoring know-how for which these rainy isles are well known, while panels of richly woven textiles and wools in sunny hues nodded to Sierra Leone, where Labrum's founder, Foday Dumbuya, was born.
Presented to a live soundtrack by friends of Foday flown in from Freetown especially for the occasion – Freetown Uncut, Drizilik and DJ Rampage – it was a timely reminder of the importance of "the idea of ​​a borderless society, where merging of cultures would coexist with constant migration, "Foday said –"[a celebration] of different cultures living under one roof. "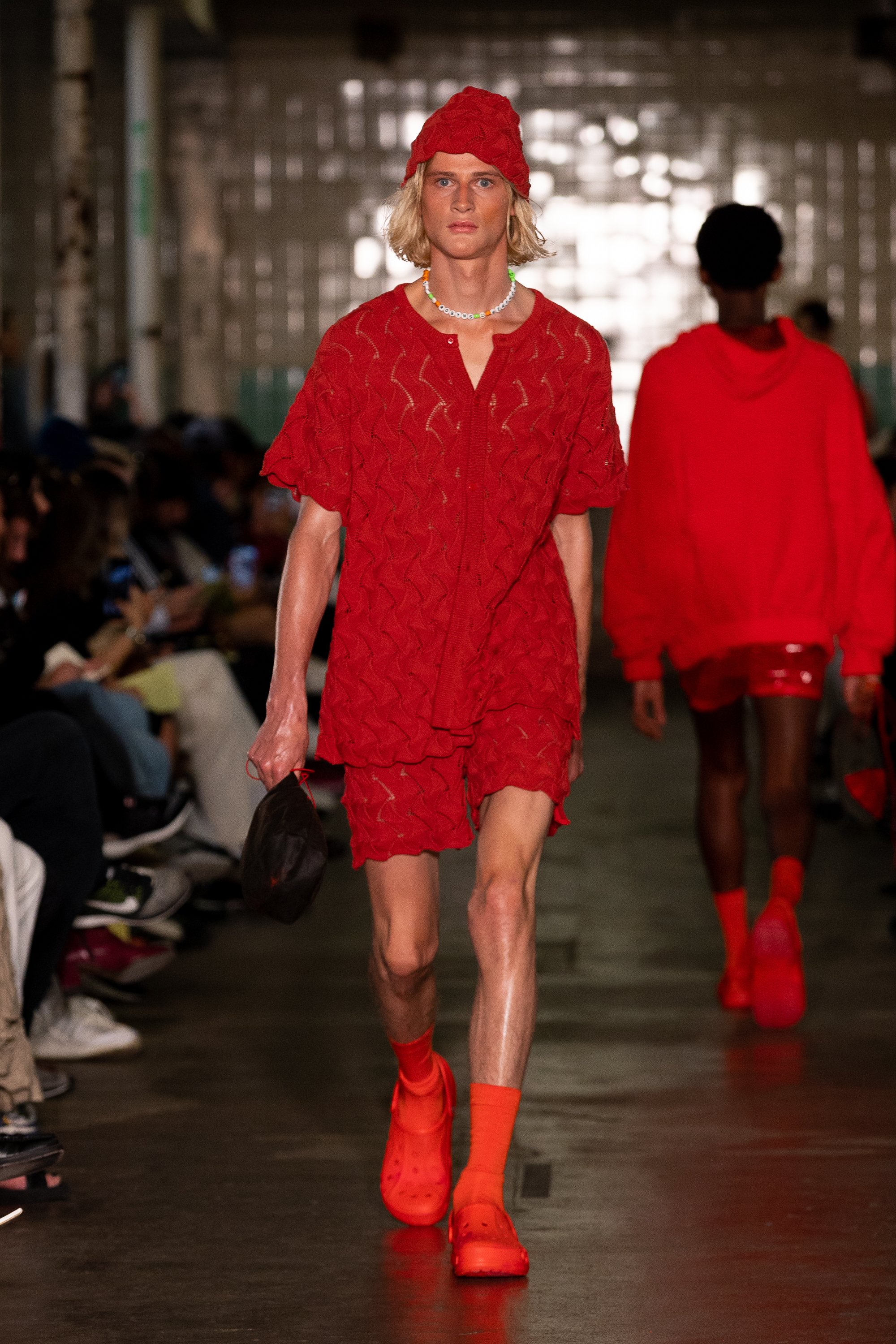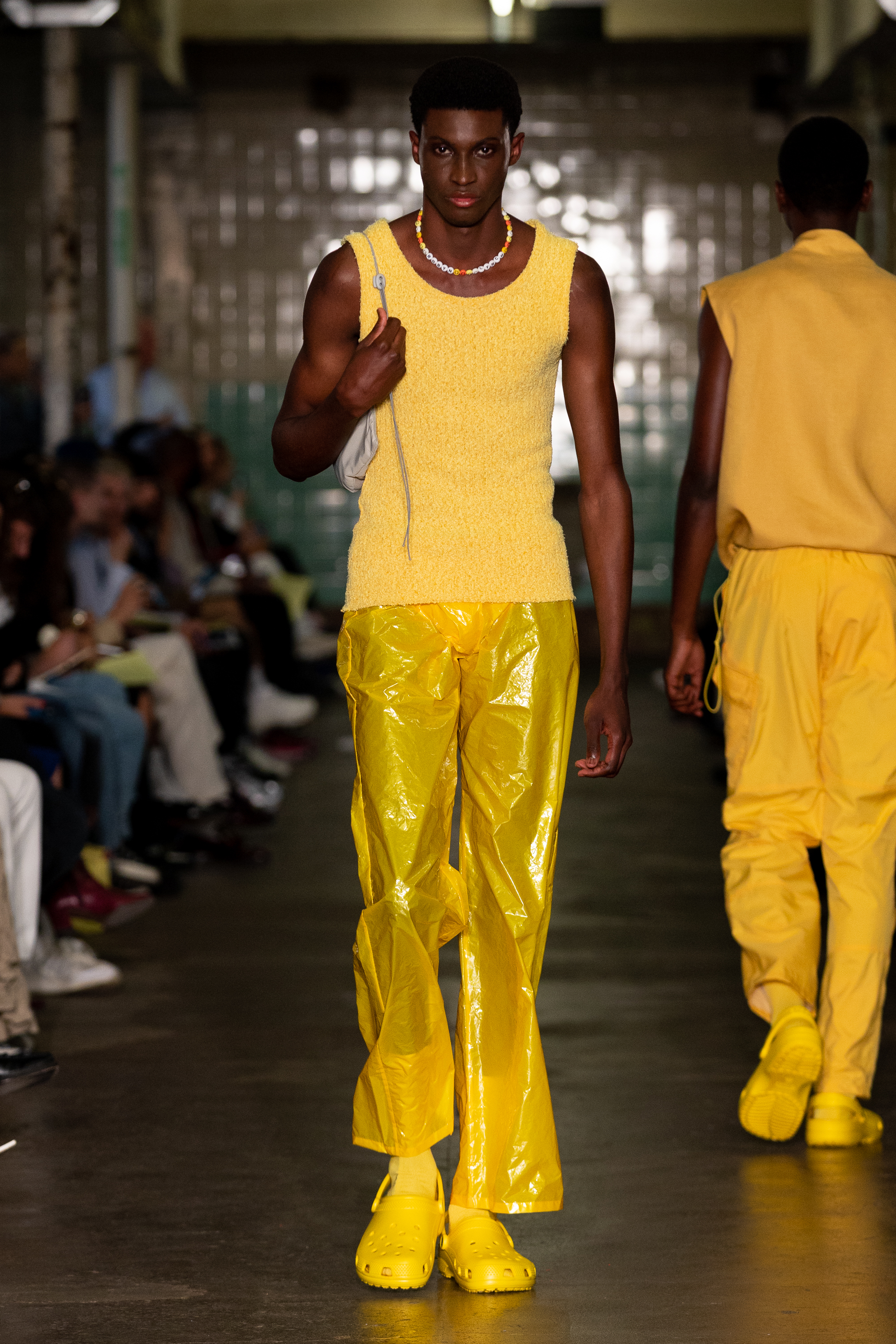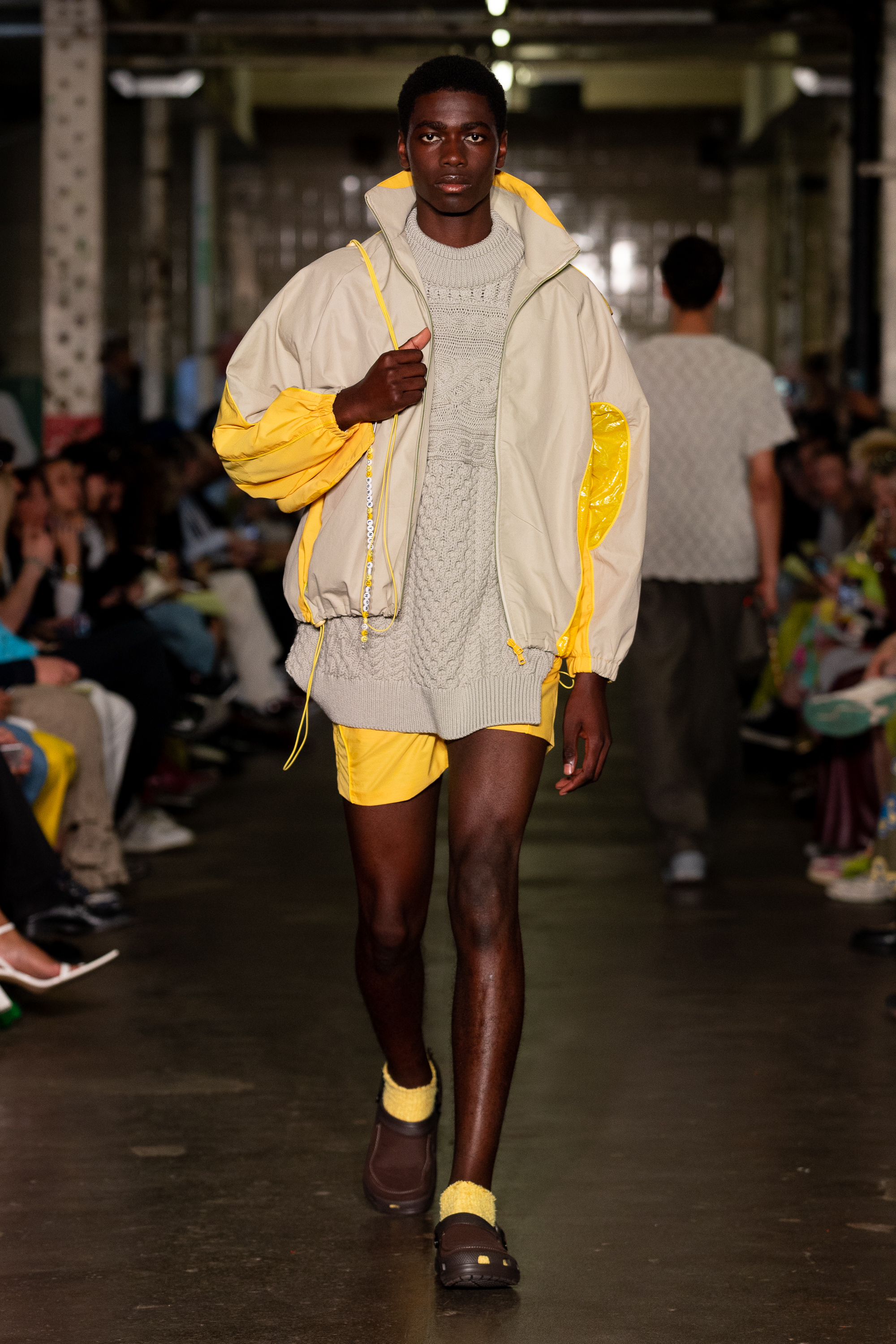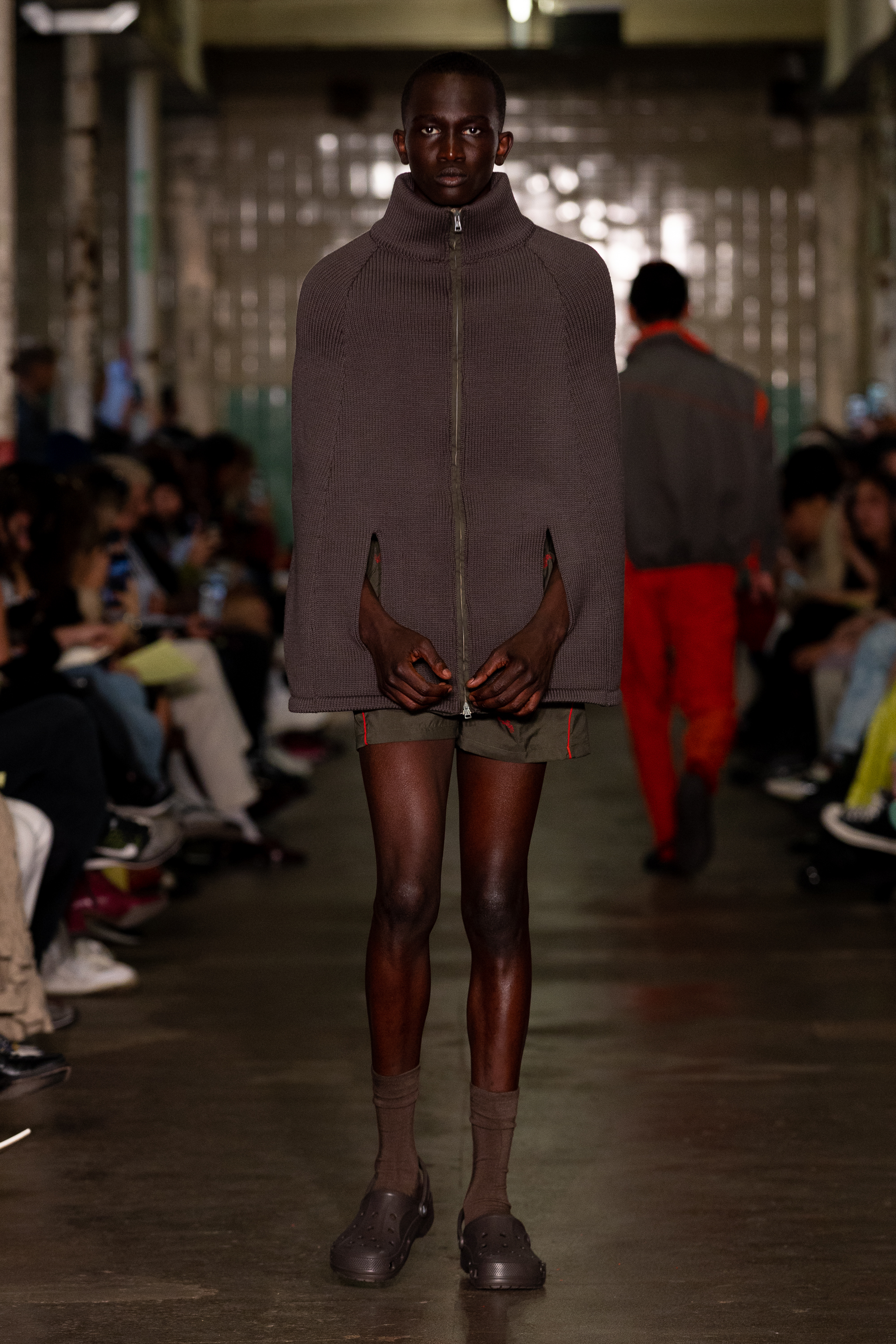 Images courtesy of Robyn Lynch.
Robyn Lynch
There's a tweet that's been circulating recently that reads something like: "I don't know if it's possible to aggressively go on holiday, but this year, it really feels like people are aggressively going on holiday." Indeed, with the first summer more or less completely free of travel restrictions finally upon us, as anyone who's suffered through a three hour queue at any UK airport will know, we all seem to have picked up the travel bug en masse. Among us, this season, was Robyn Lynch.
Where previous work of hers has offered explorations of memories of growing up in Ireland, this season sees her turn her sights to the package-holiday hotspots of the Mediterranean. Drawing inspiration from an acid-smiley tee her mum picked up on a gals' holiday to Mallorca in the 80s, this season saw Robyn tap into the blary energy of boozy, Brits (and, well, Irish) abroad on summer holidays. While the spirit of the collection is notably cheap-and-cheerful, the resulting pieces themselves are anything but. Loud printed tees — typically cut from low-grade cotton — are reimagined here in fine jacquard knit, and quotidian cargo trousers are constructed with hidden zippers and curvilinear seams, resulting in a subtly elevated riff on a humble staple. Elsewhere the chintz. wherever Robyn's heading of see-through highlighter-hue trousers is offset by the sumptuous bouclé ponchos that hugged the wearer like tightly-wrapped beach towels, and ripstop vests and jackets bring an outdoors-y edge. on holiday is where we want to be this summer!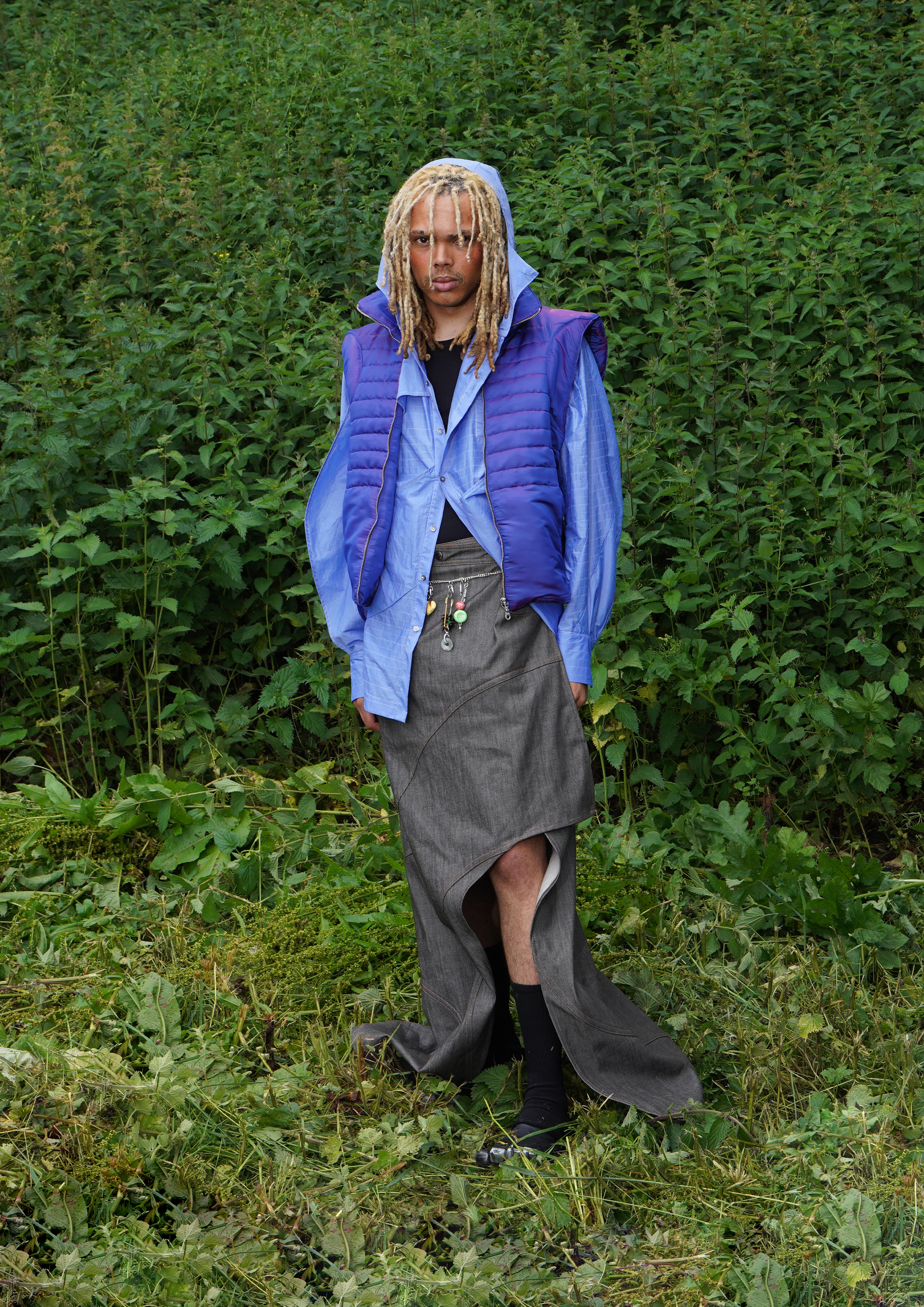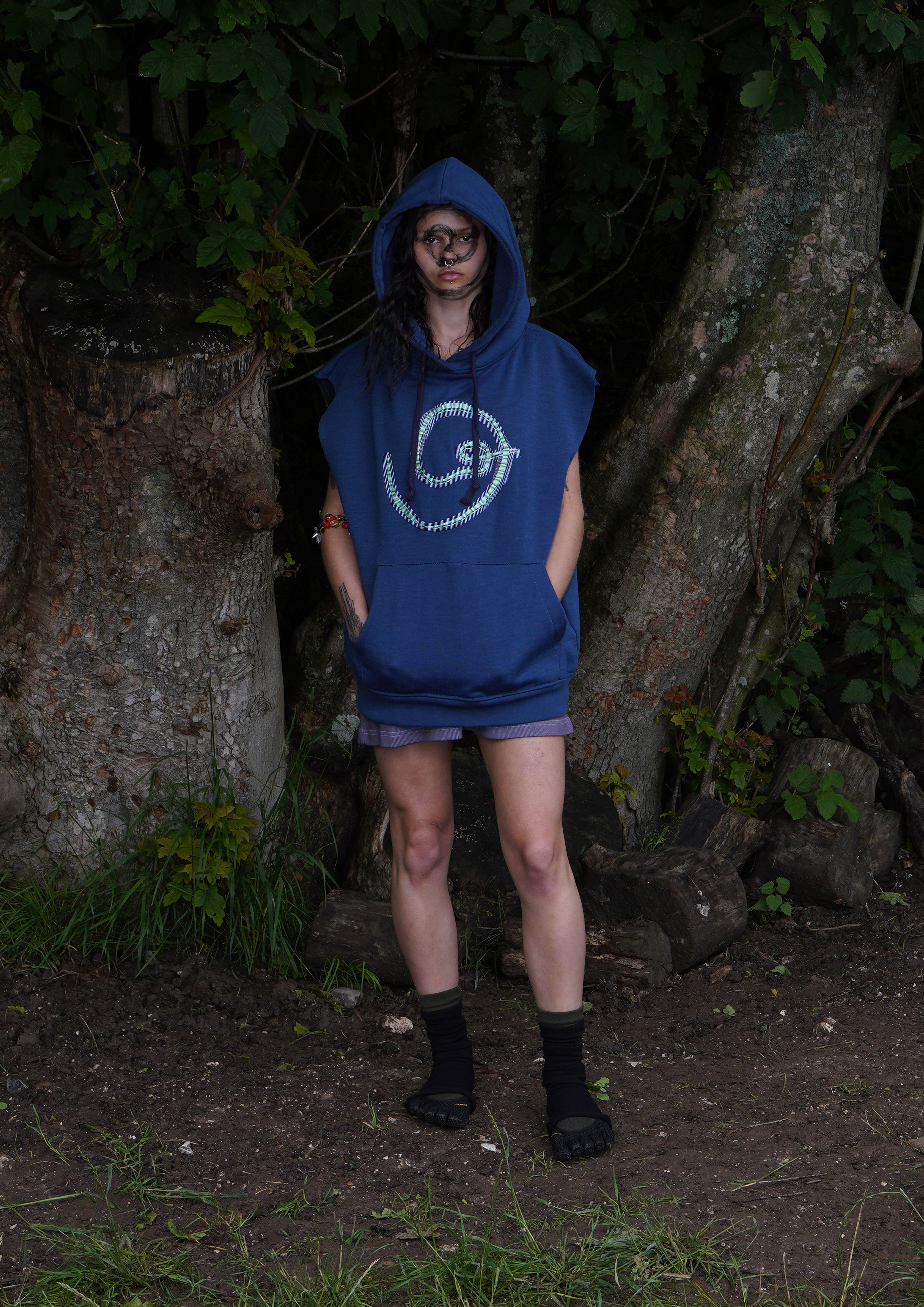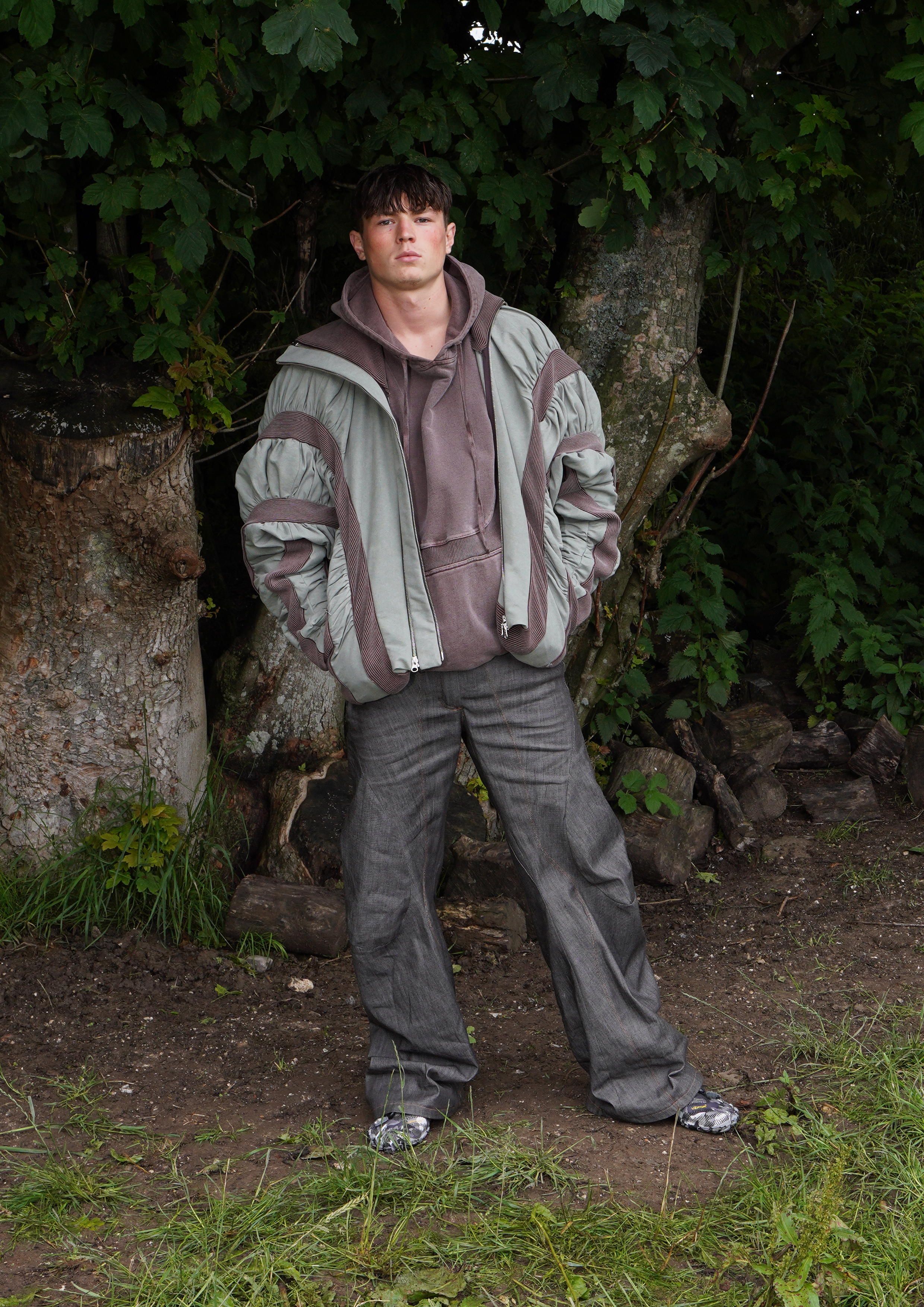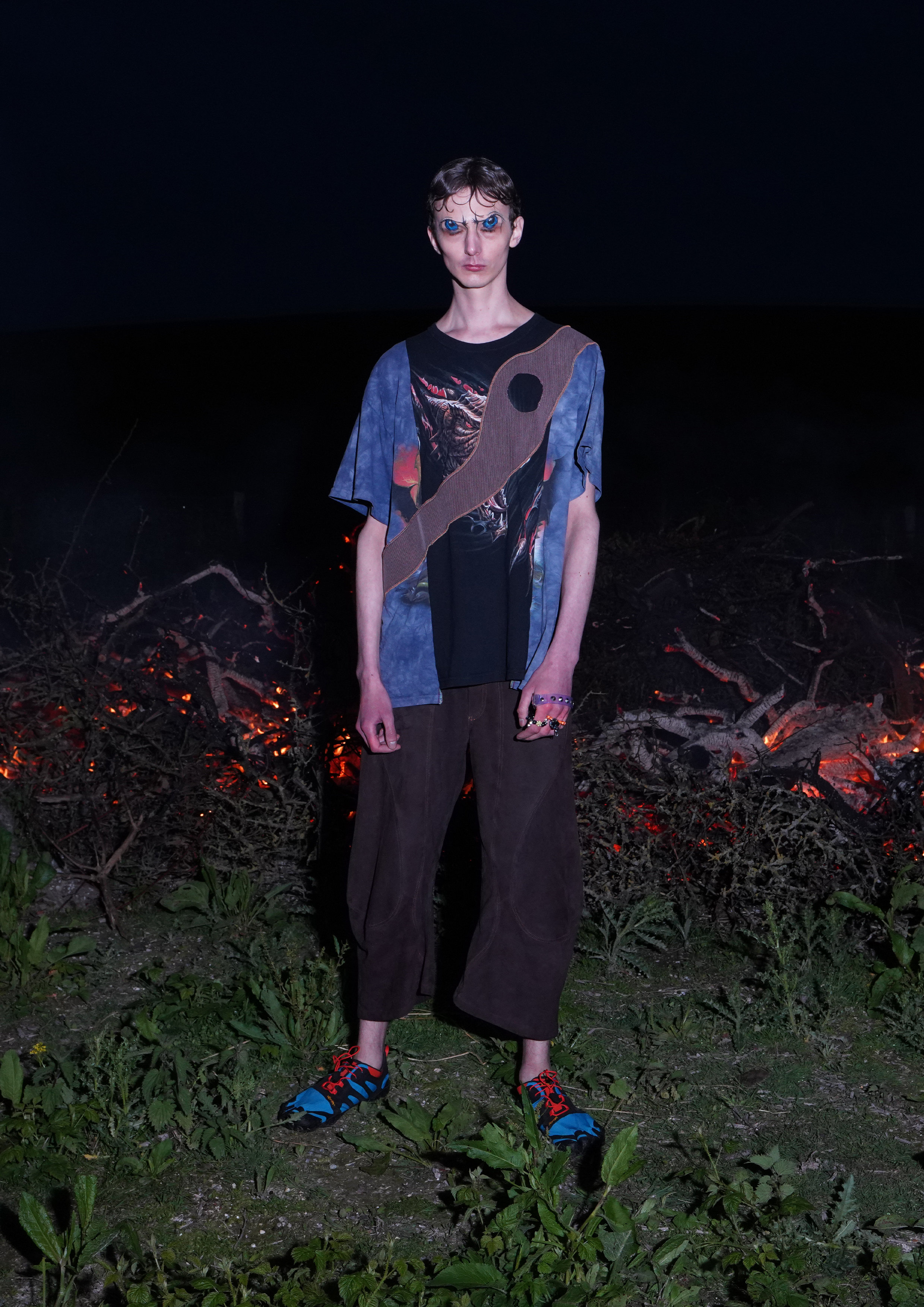 Images courtesy of Lueder.
Lueder
Though the London Fashion Week Men's schedule may have been relatively scant this season, the one thing that the spaced-out scheduling was time, a rare luxury during fashion week. It allowed you the space to really digest what you were seeing — or eating, Entering the forecourt of a Whitechapel warehouse, guests were greeted with an incredible buffet of scorched foods as was the case at Lueder, who, rather than a classical runway show, staged an immersive banquet-cum-exhibition for its on-schedule evening event. by culinary artists Healgoblin, and drinks including vermouth spiked with edible frank incense.
The pryro-thematics were, of course, all in service of the collection itself, which was titled'Synthetic Fire'. Presented in an eerie film directed by Hendrick Schneider, in which models and fire-performers stood around a burning spiral dug into a field (as one does), the collection itself was as impactful as the context in which it was shown. The designer's signature, swirled pattern-cutting was on proud show here, with bombers, recomposed T-shirts and even denim skirts made up of The assumptions around particular textiles and visual textures were challenged, banker-y pinstripe poplins used for fitted windbreakers with bulbous sleeves, and shirts worn unbuttoned with dip-dyed hems.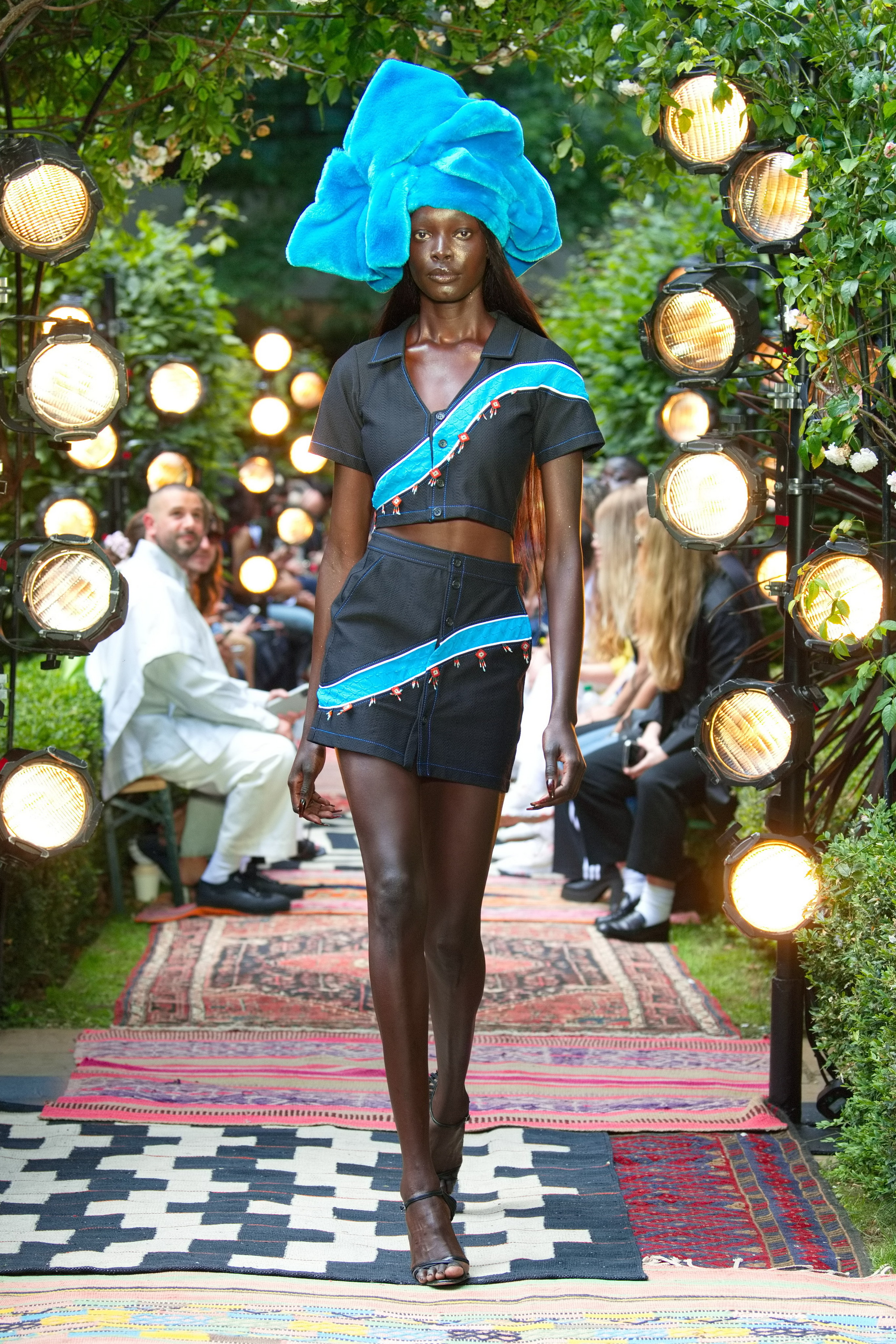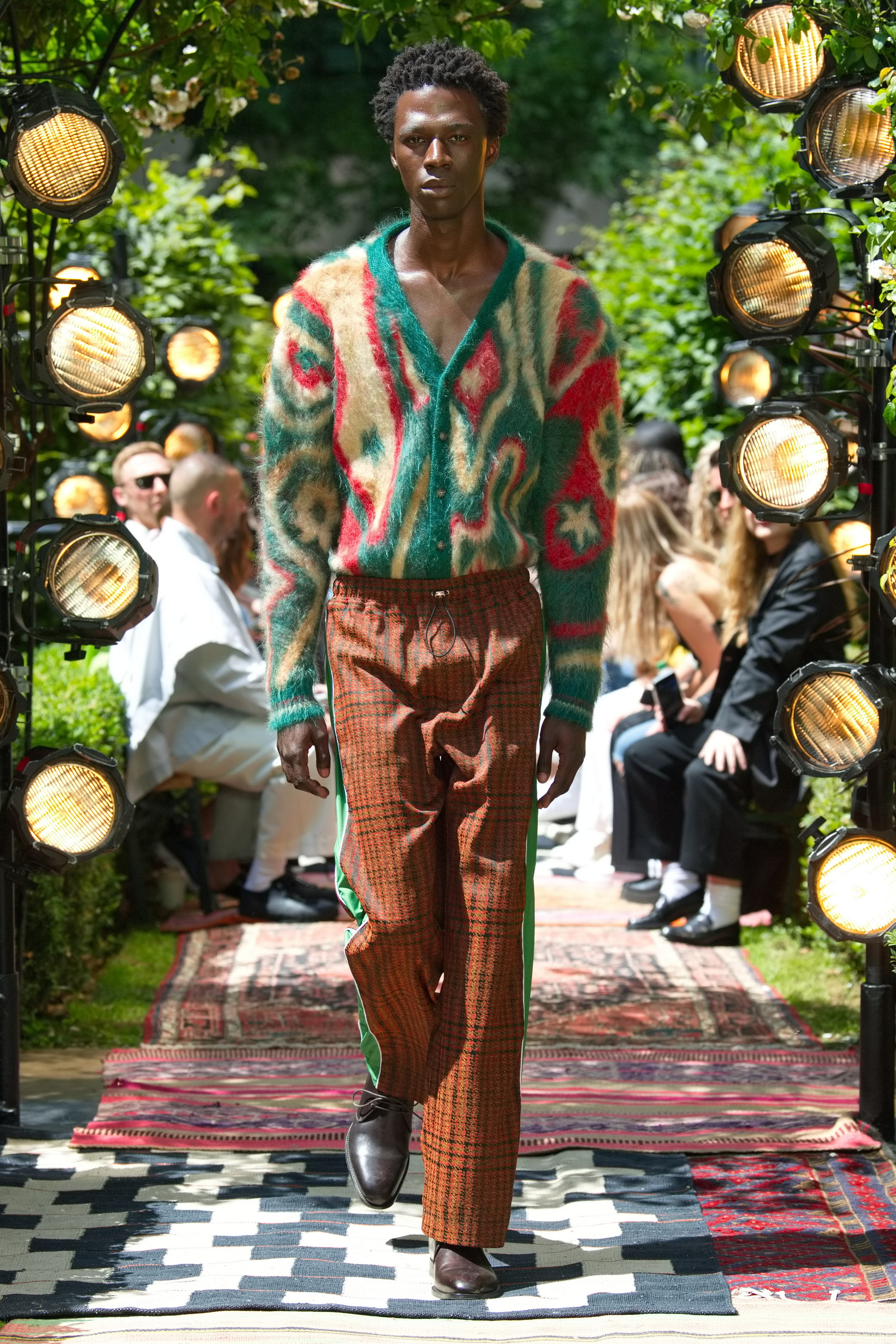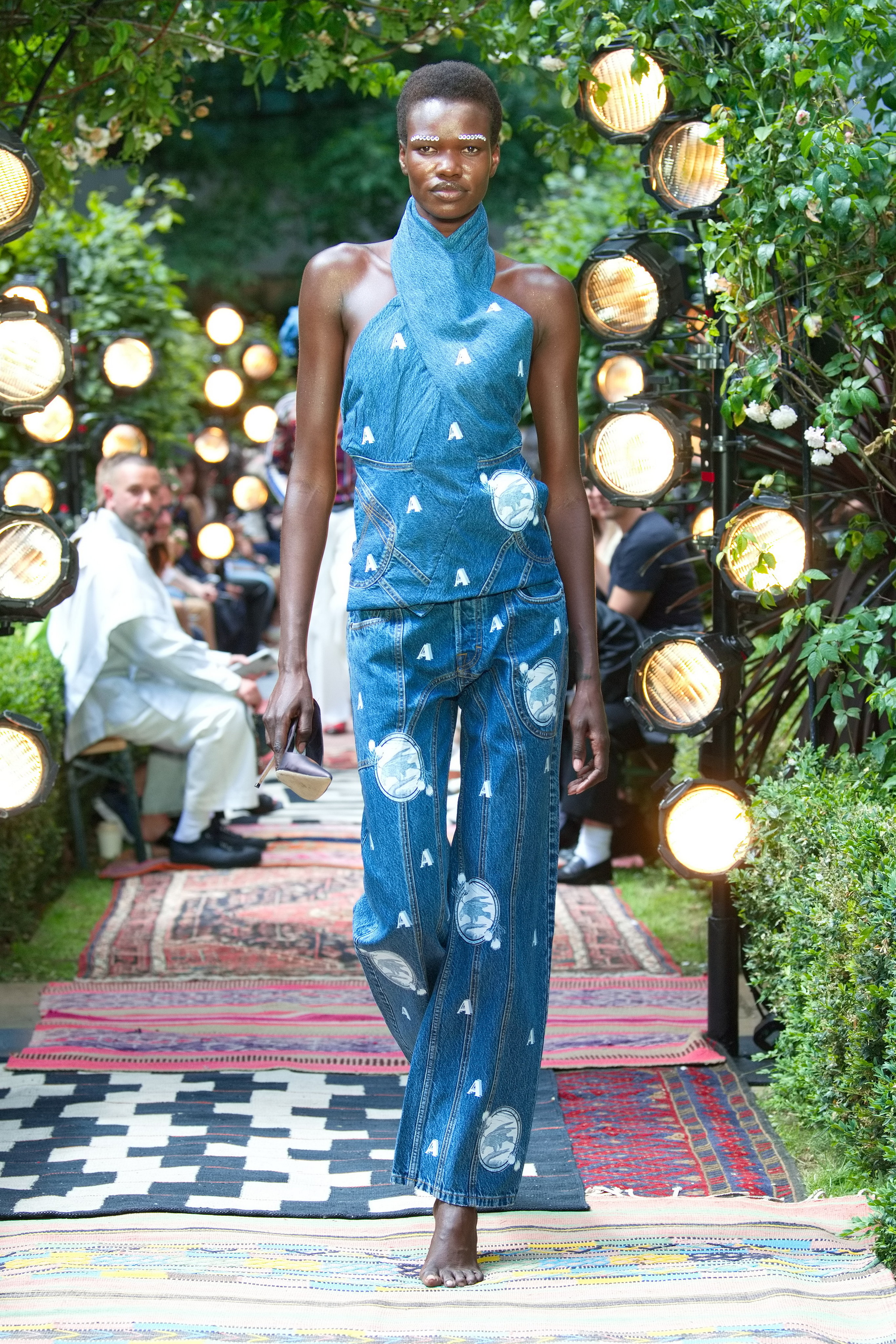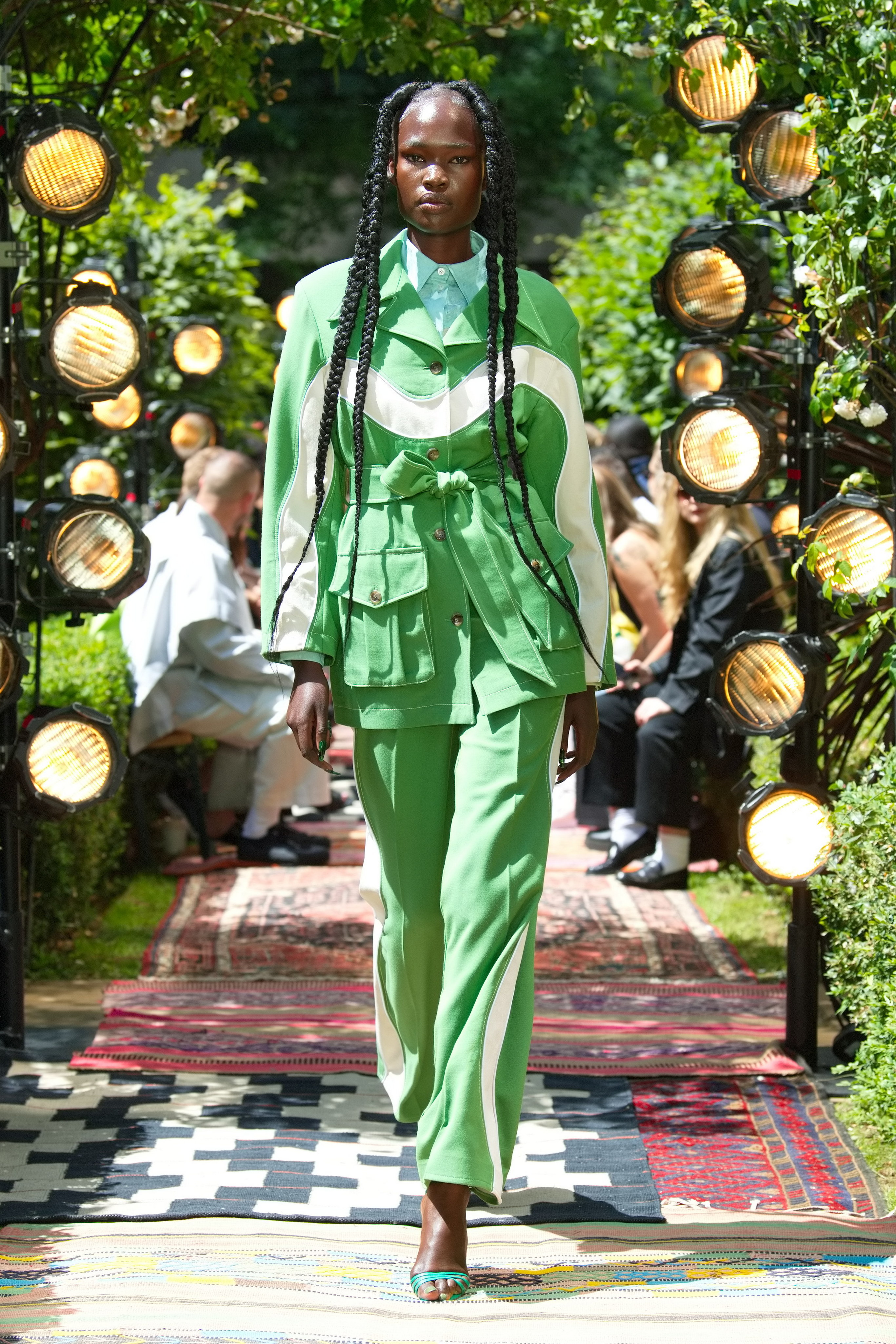 Images courtesy of Ahluwalia.
Ahluwalia
The situation has certainly improved in recent years, but it's still striking how often you hear Africa referred to as a single, homogeneous mass. Nearly all of us agree that it comes across as plain dumb when people refer to'Europe' in one fell swoop , but still, when it comes to discussing the world's second-largest continent and the more than 1.2 billion people that live on it, a broad brushstroke approach still prevails. The reality is, however, that Africa is almost inconceivably diverse – or, as Ahluwalia put it with the title of its latest collection,'Africa is Limitless'.
Showing on a gloriously sunny afternoon in a sunken garden in the City of London, Priya Ahluwalia delivered a nuanced ode to the cultural – specifically sartorial – wealth of the continent. her father comes from – as a primary point of access, this season saw the London-based designer draw inspiration from the continent's full cultural panoply. The refinement of Congo's legendary Sapeurs informed brightly patterned, sharp tailoring, white delicate beading details nodded to intricate Rwandan beadwork. Ivorian album covers and Mauritian watercolour-on-wood paintings informed the collection's technicolour prints, while the contours of traditional Somali dresses informed the swooning drapes of the womenswear.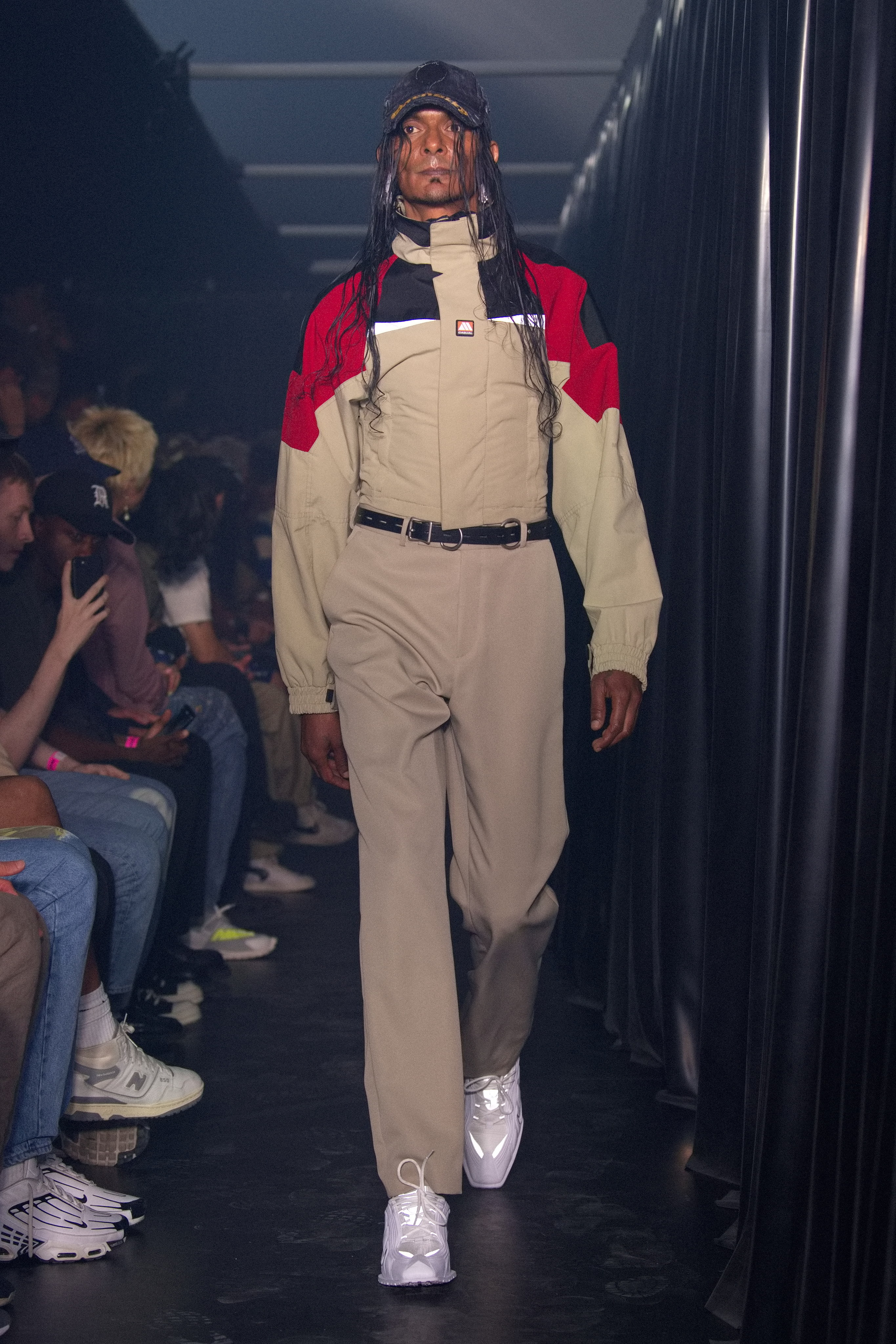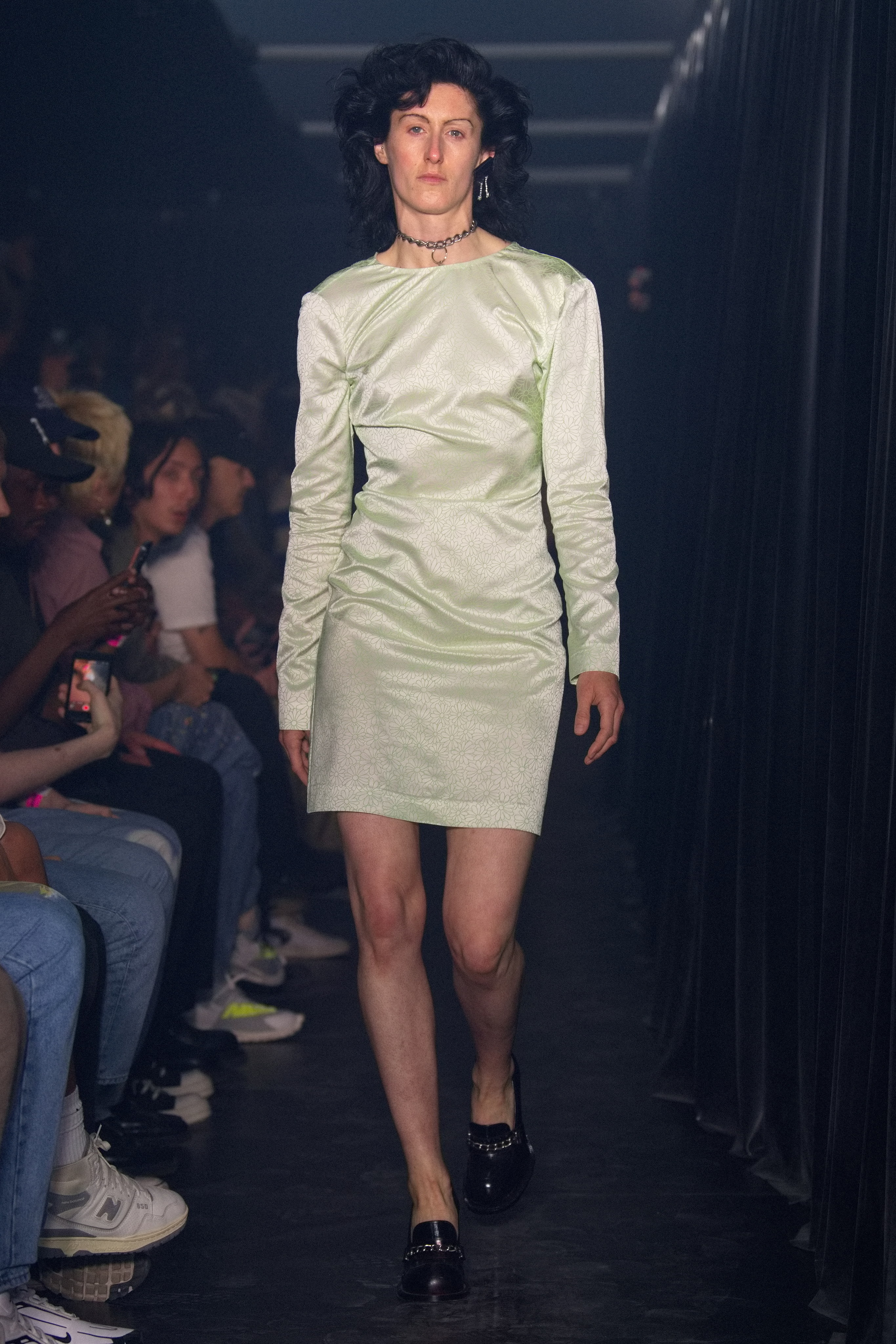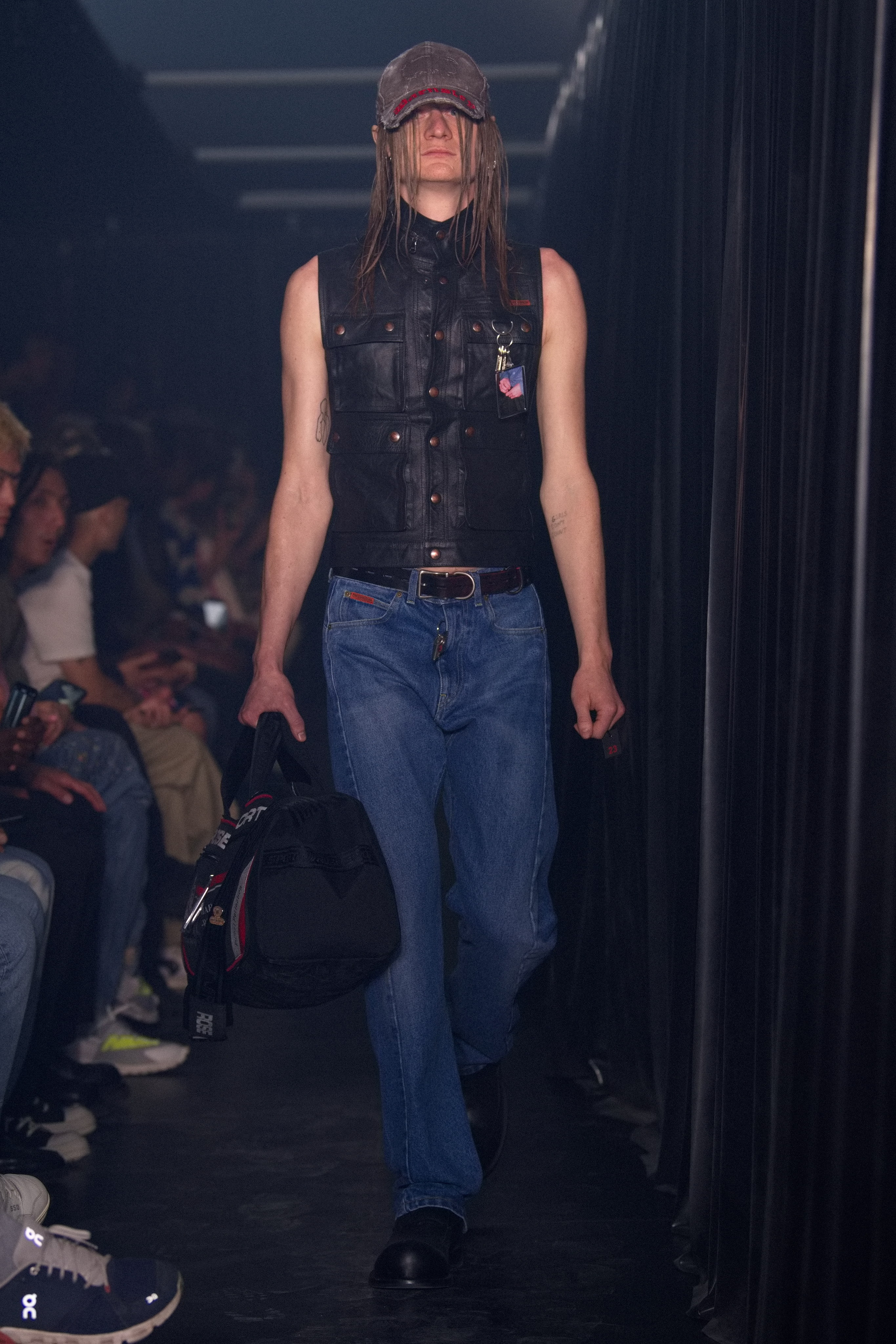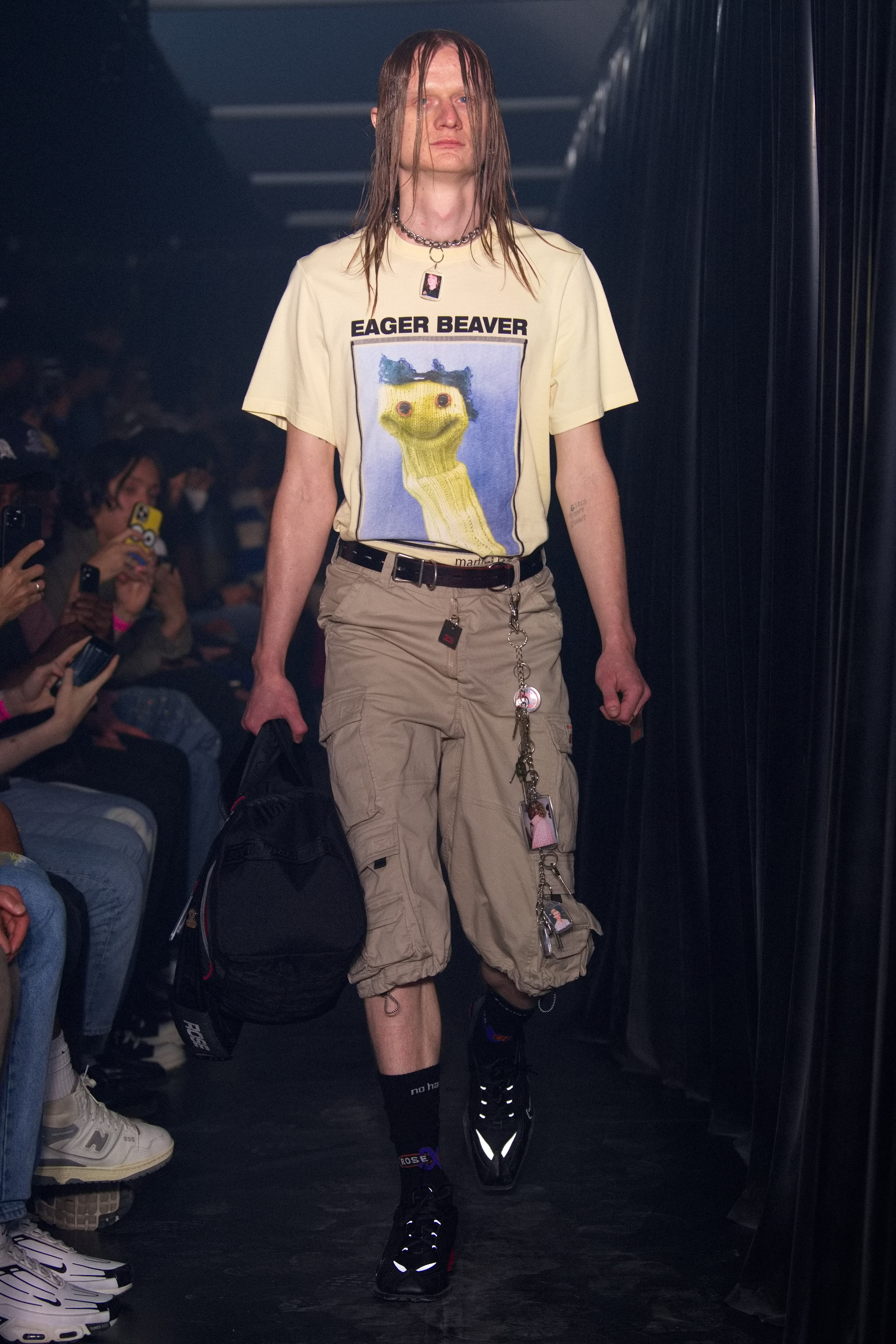 Images courtesy of Martine Rose.
Martine Rose
Yes, London has its time-honoured, heritage brands, but this isn't necessarily where the real essence of its contemporary fashion identity lies. Rather, it's in the hands of bold, independent talents that call the city home. This season saw the off-schedule runway return of one of London's great hometown heroes – Martine Rose. Taking to a Vauxhall railway arch that once housed Chariots, the legendary gay sauna, she presented a collection that schematically the humility, sensuality, kitsch and kookiness that makes living, loving and partying in London so distinct. Read our full review here.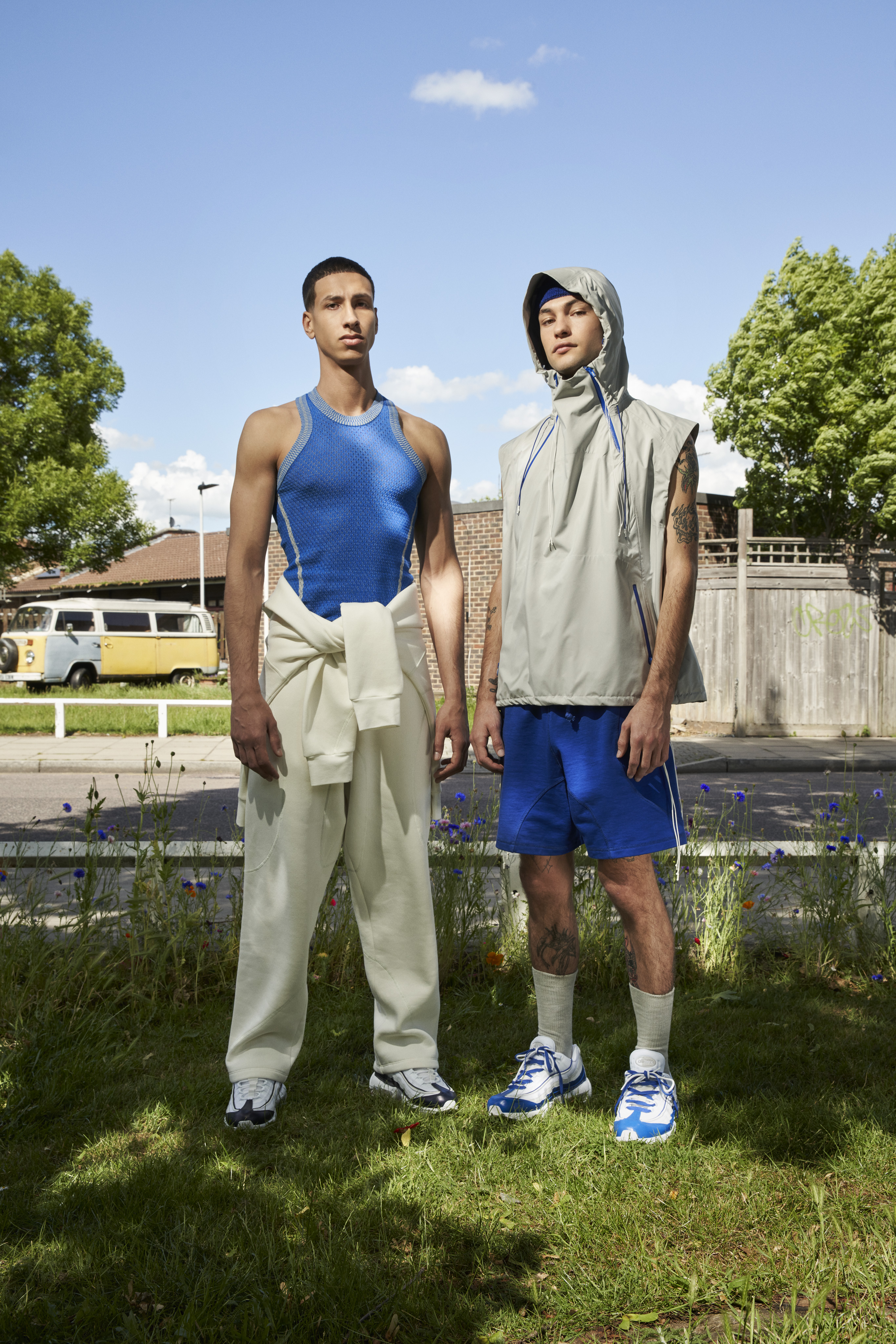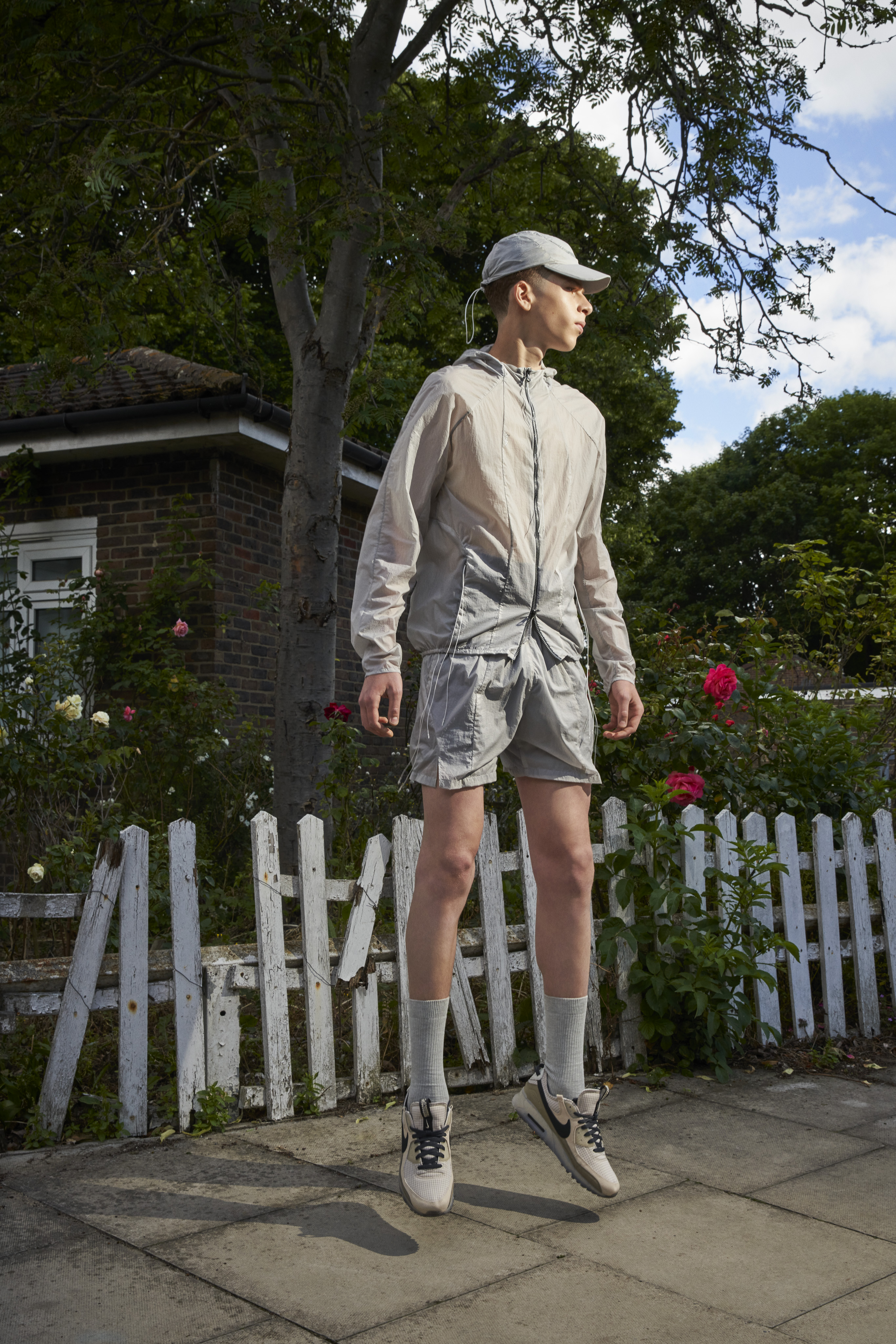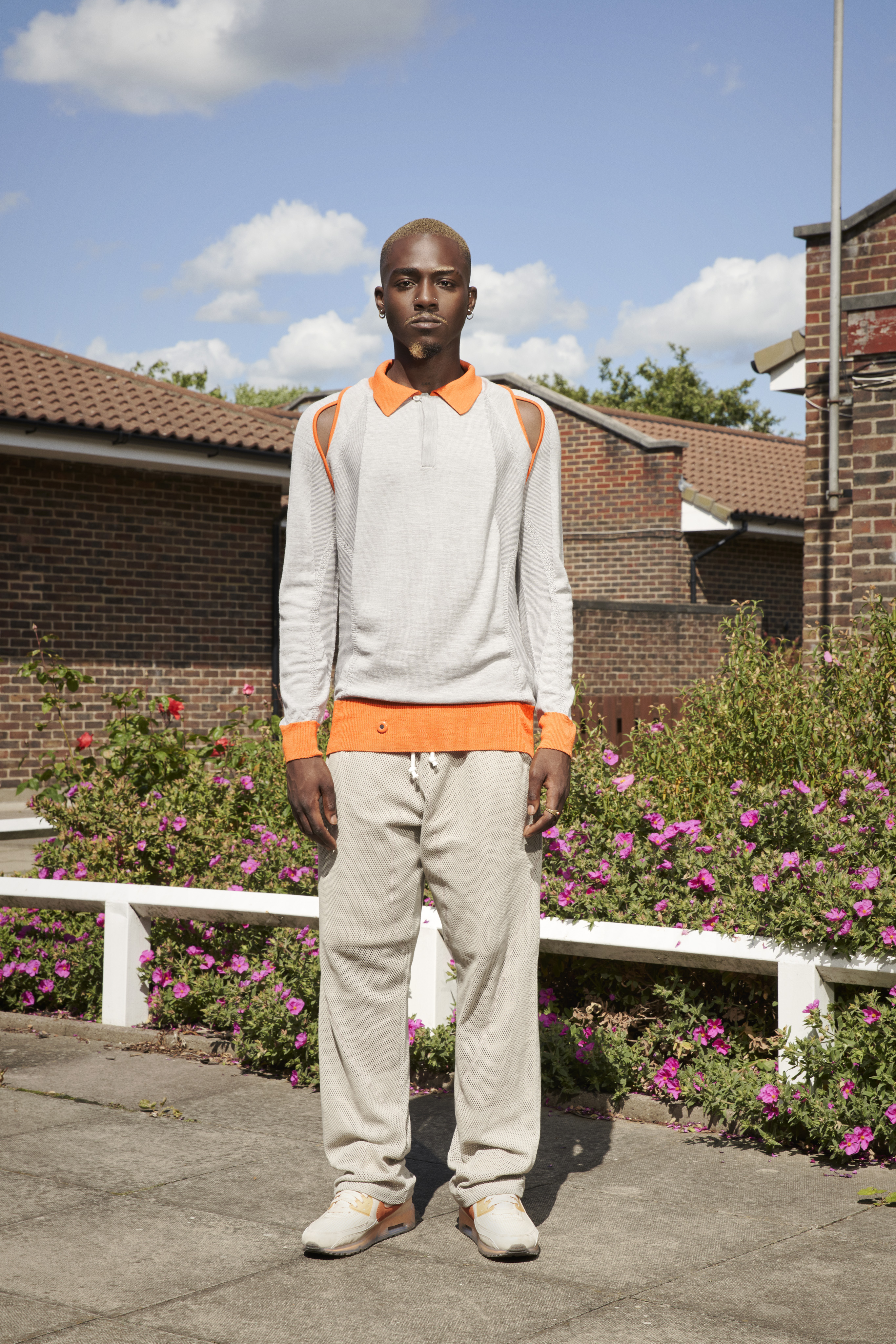 Images courtesy of Saul Nash.
Saul Nash
Another of London's leading lights that chose to show off-schedule this season was Saul Nash. Fresh off the back of taking home both the Woolmark Prize and the Queen Elizabeth Award for British Design, the Hackney-based designer opted to show his latest body of work by way of a film directed by Ewen Spencer. Titled'Siblings', Saul's latest collection carries over the autobiographical tone that's characteristic of his work, though this time he turned his attention to the brotherly and sisterly relationships both in his life and in his "For me, siblings extend past blood relations," Saul says in the collection's release. "I mostly recall my relationship with my older brother, and how we grew into two different people. But I'm also surrounded by individuals who have become family – they're not my blood relatives, but I am connected to them like they are my siblings. "
How that manifests in the collections is in looks that echo one another, but retain a distinct sense of autonomy. Mottled, cloud-like prints figure in oranges and blues, while knitted vests visually resonate with sporty shorts. shirt echo those found on similarly coloured jersey hoodie, and the poppy mandarin mesh panels on a gray pullover echo the piping on a matching tracksuit. It all reads as a warm reminder that despite our differences and the many ways in which we express ourselves, there are always similarities to be found.
Follow iD on Instagram and TikTok for more from London Fashion Week Men's.
..