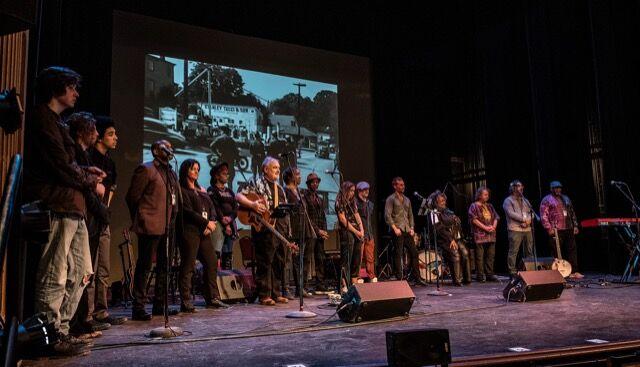 PITTSFIELD — A new documentary film about the Black Legacy Project's musical message around racial solidarity is debuting here in time for Juneteenth.
The Black Legacy Project brings musicians together to perform songs central to the Black experience in America. Meanwhile, the performances bring community members together for discussions around racial solidarity, equity and inclusion.
The first episode in the documentary series will be shown in three Berkshires locations — Friday (June 17) in Pittsfield, Saturday in North Adams and Sunday in Great Barrington — to commemorate Juneteenth, on June 19. The federal holiday, which President Biden signed into law in June 2021, marks the end of institutional slavery in Texas, the last holdout in the Confederacy, in 1865.
The first episode, an early version of which was screened at the Colonial Theater in March, features a Black Legacy Project musical performance filmed in the Berkshires. Each screening of the weekend will be followed by a community conversation.
It's the first episode of a series to be filmed in six other locations nationwide, with each one uniting Black and white musicians locally to record modern versions of classic anthems such as Woody Guthrie's "We Shall Overcome," as well as original songs.
The documentary series is a collaboration between Music in Common and Outpost.
Singer-songwriter and producer Todd Mack created Music in Common in 2005 to bring divided communities together through music, after his friend and bandmate, the journalist Daniel Pearl, was killed by terrorists in Pakistan in 2002. Pearl, who began his career as a reporter at the North Adams Transcript and The Berkshire Eagle, was on a reporting mission for the Wall Street Journal.
Outpost is a West Stockbridge-based film production company run by George Cox and i'in Purwanti.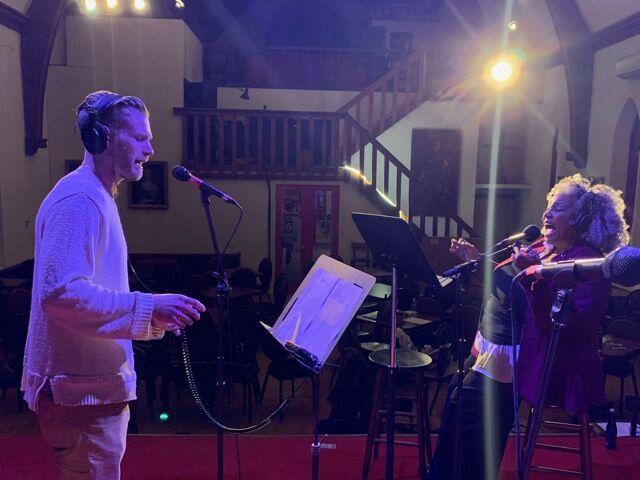 Purwanti only recently returned from filming an episode of the Black Legacy Project in the Ozarks of Arkansas, one of the six other locations to be featured in the series.
"This has been an incredibly meaningful journey," Purwanti said. "We have learned so much and are honored to be part of such an important and powerful project."
In a lot of ways, the Black Legacy Project is about what Music in Common has been doing for the past 17 years, Mack told The Eagle.
"Since the summer of 2020, things have been really getting urgent and critical in terms of race relations in this country," Mack said. "In the wake of [the murders of] George Floyd, Breonna Taylor and Ahmaud Arbery came this effort as a priority of our organization to address race relations as a whole, racial belonging and solidarity, in this country. "
Mack said the coming weekend's events are a launch pad for the national project to chronicle on film the drive for change, expressed through music of the past and present, displaying the struggles to end slavery and move toward racial equality.
"Juneteenth is near and dear to my heart and I'm very passionate about sharing the history and significance of it," said Mia Shepherd, co-director of the Black Legacy Project's Berkshire episode.
"I hope the project ignites a fire of wanting to play a significant role in healing our community and building those bridges that have been torn apart," Shepherd said. And for others, I hope that they look at the world, respond and have empathy differently. "And for others, I hope that they look at the world, respond and have empathy differently."
Shepherd and Black Legacy Project co-producer Trey Carlisle will moderate the community discussions that follow the screenings.
Local connections
Mack lived in the Berkshires for 20 years before relocating to Atlanta in 2018. His participation in the local music scene connected him with nearly three-dozen Berkshire-area musicians participating in the project, such Wanda Houston, Billy Keane, Annie Guthrie, Gina Coleman , Matt Cusson, Rufus Jones, Diego Mongue and Eric Reinhardt, among others.
Ahead of the national launch, Mack described the Berkshires as "a real gift as the launching point," creating a model for on-location filming "so we feel not like strangers in a strange town, but part of the local community and music scene . ""
The team plans to film future episodes of the Black Legacy Project in Denver, Atlanta, Los Angeles, the Mississippi Delta, Denver, and Boise, Idaho.
"The overarching guideline was how to create a snapshot of America as a whole at six communities — some mostly Black, others mostly white and several mixed — in terms of Black history and American history, which are in many ways one and the same," Mack said.
Shepherd described her faith in how audiences respond at the Berkshire events: "Everyone who walks away, no matter what their shade of skin and what age they are, leaves educated and enlightened, having learned something new about the significance of Juneteenth, since many don 't know why it exists as a holiday. "
For the community discussions following the screenings, she would like to see people leave "with a new lens on the world, going back into their communities and homes to share the experience and knowledge."
"The biggest thing we're lacking in this country is talking to each other," she said. "We stay away from sticky, very delicate topics, so this is a way to have those discussions that removes the apprehension and the fear."
From her vantage point, Shepherd perceives that people of color in the Berkshires "don't feel seen or included, they don't feel like they exist as part of the Berkshires."
"The hope is that they can go into the community and be treated with respect and emphasize our experience as black persons in this community so we can make those bonds and connections," she said.
Shepherd said she has experienced more racism in the Berkshires than in Texas. She seeks an "aha" moment.
"So everyone feels empowered to be part of the change, [asking] "Let's bring some black futurism and positivity here, let's not just focus on the oppression and the slavery but move to the happy part, how we can move forward and grow to work together in our community. "
..