NEWS | FEATURES | PREVIEWS | EVENTS
originally published: 06/27/2022
(ATLANTIC CITY, NJ) –It's become the poster child of summer cocktails – a cool, refreshing mojito. This mint-forward, rum-based drink is so beloved that it has its own holiday that falls every year on July 11th. Cuba Libre Restaurant & Rum Bar in Atlantic City (inside Tropicana Casino & Resort) will celebrate National Mojito Day with $ 2 classic mojitos at the bar during happy hour, which runs 4:00 pm to 7:00 pm.
All mojitos are made with Cuba Libre White Rum, fresh pressed sugar cane (guarapo), lime juice, mint, and a splash of soda. This rum-based highball was believed to have first been concocted in Havana, Cuba and its origins date back hundreds of years. Apparently, the early mojito was initially a medicinal drink that helped cure tropical diseases and ward off illnesses, but now it's become one of the most popular drinks in the world!
On National Mojito Day, drink tickets will be given out at the door to guests 21 and older who are joining in the happy hour celebration. Limit of one ticket per person, which can be redeemed at the bar for one classic mojito. In addition to the holiday special, the regular Monday specials are available all day at the bar and dining room, including $ 25 Classic Mojito and Sangria pitchers and $ 30 flavored mojito pitchers.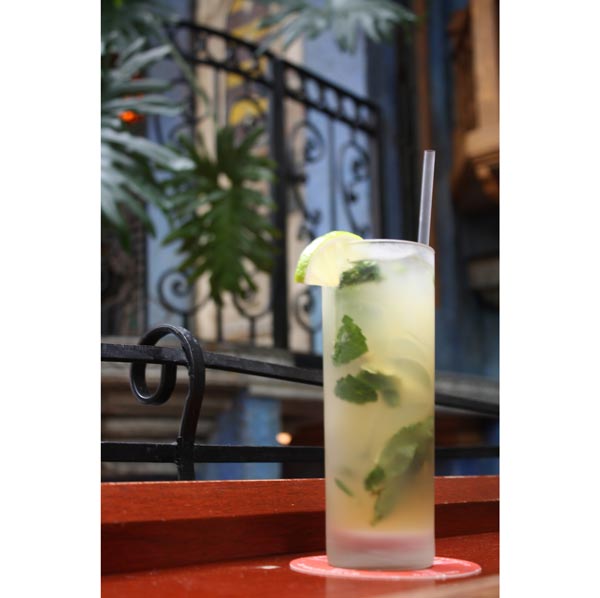 Cuba Libre Restaurant & Rum Bar Atlantic City is located inside the Tropicana Atlantic City (2801 Pacific Avenue). To make reservations, please visit the website or call the restaurant at 609-348-6700.
Cuba Libre Restaurant & Rum Bar, now with five locations, launched to much critical acclaim in Philadelphia in 2000, followed by Atlantic City in 2004, Orlando in 2008, Washington, DC in 2010 and Fort Lauderdale in April 2021, providing guests with a passport The company's mission is to provide an "escape" to Havana through exciting food, beverage and entertainment. The restaurant's name, which translates to "a free Cuba," signifies hope for the future of the treasured island nation. Two-time James Beard award-winning Chef-Partner Guillermo Pernot's menus feature tantalizing tastes that reflect Cuba's culinary traditions, as well as the emerging modern cuisine that he is experiencing during his continuing travels to Cuba. Principals Barry Gutin and Larry Cohen bring a unique combination of hospitality and expertise to each of their projects and have been partners in the hospitality business since 1995.
Advertise with New Jersey Stage for $ 50- $ 100 per month, click here for info
---
Advertise with New Jersey Stage for $ 50- $ 100 per month, click here for info
---