On Memorial Day, nonessential government services are usually shut and federal workers are given a paid day of leave, but what stores are open today on the federal holiday that remembers the lives of those who died serving their country?
Memorial Day is held on the last Monday in May every year, and falls on May 30 this year. Formerly known as Decoration Day, it is a day of remembrance and reflection for all who have died while serving in the American armed forces.
It became an official federal holiday in 1971 after Congress passed the Uniform Monday Holiday Act in 1968, creating a three-day weekend for federal employees on the final Monday in May. On this holiday, many stores also have sales and limited hours.
Some traditions observed on Memorial Day include hosting cookouts and holding parades, visiting cemeteries and memorial sites, the laying of a wreath at the Tomb of the Unknowns in Arlington National Cemetery, and laying of flowers and insignia on the graves of fallen soldiers.
Here's everything you need to know about store opening hours on Monday for Memorial Day 2022.
Which Stores Are Open on Memorial Day?
Albertsons: Will operate regular hours from 6 am to 11 pm, but the chain's pharmacy hours may vary.
Aldi: Will be open as usual, but stores will be operating with limited hours on Memorial Day.
Best Buy: Will be open as usual today from 11 am to 8 pm
Costco: The store traditionally closes most holidays, including Memorial Day. The store is also closed on New Year's Day, Easter Sunday, Independence Day, Labor Day, Thanksgiving and Christmas.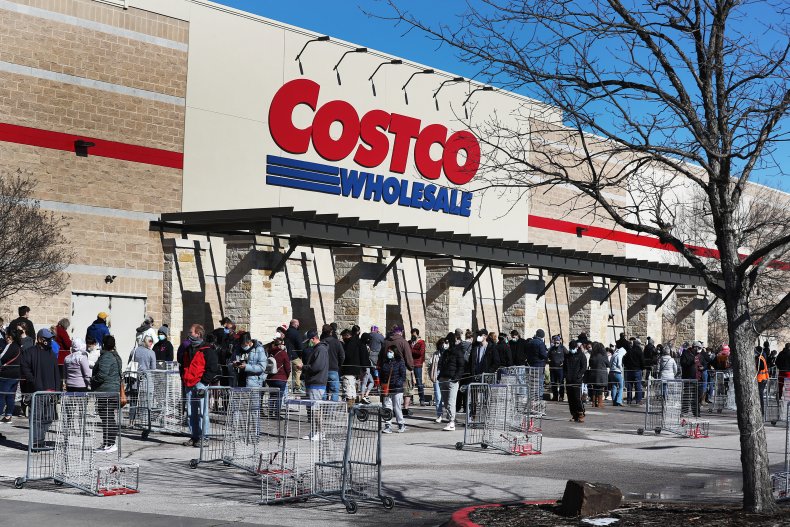 Home Depot: Will be open as usual, from 6 am to 10 pm for its Memorial Day sale.
Kmart: Will be operating as usual on Memorial Day, although hours may vary based on location.
Kohl's: Will be open from 10 am to 9 pm with a Memorial Day sale.
Kroger: Will be operating with regular hours, although times may vary depending on the branch's location.
Lowe's: Will be open on Memorial Day with normal hours, from 6 am until 10 pm, for its sale.
Macy's: Will be open during its regular Monday hours, which are usually 11 am until 8 pm and will be holding a sale.
Target: Target: Stores will be open on Memorial Day from 9 am to 10 pm, but hours may vary by location.
Trader Joe's: Will operate regular hours 8 pm until 9 pm today.
Walgreens: Will be open but may operate with reduced hours depending on location.
Walmart: Will also be open during regular operating hours, typically from 7 am until 11 pm, although this may vary by store location.
Whole Foods: Will remain open regular business hours, from 7 am until 10 pm, on Memorial Day. Stores only close completely on Christmas Day.
7-Eleven: Stays open on most holidays, but stores may be operating with limited hours.